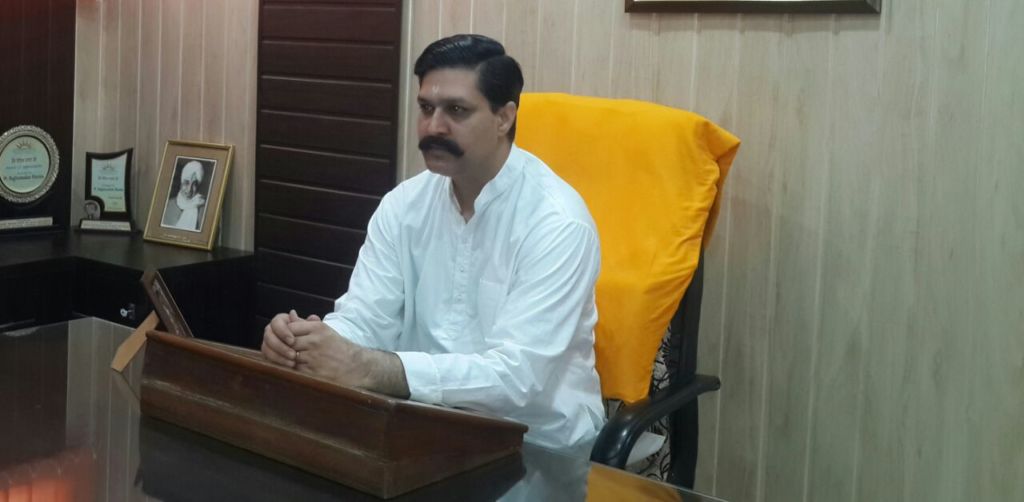 There are peoples who acquire knowledge and there are people who get success but all that comes at an advanced age but to achieve such heights and that too at such young age and that is what makes him a brilliant exception. PT. Raghunandan Sharma Ji often called as GURU Ji is a person of versatile and multifaceted personality. Right from his childhood, Late Pt. Janardhan Dev Ji had seen the signs of something big in him.. Late Pt. Janardhan Dev Ji was heard many a times appreciating his logical abilities and grasping power among the devotees. Quick at learning, soon Pt. Raghunandhan Sharma started assisting in daily activities and learnt intricacies and minutest logics related with the translation, reading of the Bhoj Patras and with the guidance of revered mother Mrs. Satish Janardhan Dev. And now here is the person who has attained lot of popularity not only in India but even in foreign countries also.
          The urge to serve those who are in need of such service was burning within him ever as a child. However after his higher education he made spiritualism his prime most mission and carying the torch firmly in his hand, backed up by the inspiration and guidance of his revered mother ventured into this difficult path.
           Education for the poor, medical camps and promoting the education and welfare specially for the girl child in remote villages and slum areas are some of the fields Pt. ji has been very active, such words therefore would only be as humble attempt in that behalf "Blessings and self satisfaction which I get out of it is the real reward that I aspire for" says Pt. ji.
          An early bird of Braham Mahoorat meticulous regularity in his morning prayers for one and all, attending to the problems of various devotees for far and wide, on phone or otherwise, almost ceaselessly leave hardly anytime with GURU JI for his personal comfort and conveniences.